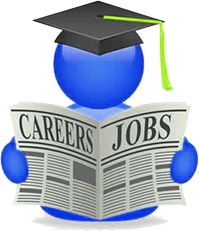 Alwan General Trading Company LLC is an emirates corporation and a family-owned business. The company was founded by Four Brothers of Alwan Family In 2010, who has vast expreirence in sales, marking, management and finance. Our vast experience in Textile and Laundry machinery enables us to offer a range of products and services which optimise the customers value and become partners of their success.
We are equal oppertunity provider for both male and female staff.
Our vision is; to establish a ''human resources'' structure which is the best of its class at all of the areas that we are in, and also at implementing these applications
Available Vacancies : (To Apply, Please send you CV at info.job555@gmail.com with Vacancy name in Subject.)
Secretary Indian Male/Female
Position Summary:
Perform routine clerical and administrative functions such as drafting correspondence, scheduling appointments, organizing and maintaining paper and electronic files, or providing information to callers.
Qualifications:
Minimum Education: Bachelor's Degree in business or related field.
Minimum Experience: Minimum 2 years experience.
Good in English yet Bilingual is an added value.
Skills:
1.Sound general education
2.Knowledge of the English language
3.Knowledge of shorthand
4.Basic office skills
5.Communication skills
6.Computer literacy
7.Decision-making skills
8.A good personality
9.General knowledge
10.Knowledge of foreign language
Outdoor Sales Representative – Male
Position Summary:
Responsible for generating sales with existing customers and developing opportunities with new customers within assigned territory.
Qualifications:
Minimum Education: Bachelor's Degree in business or related field.
Minimum Experience: Minimum 2 years experience.
Good in English yet Bilingual is an added value.

Courses in Sales and/ or Marketing an asset.
Product knowledge or industry experience an asset
Skills:
1.Sound general education
2.Knowledge of the English language
4.Basic office skills
5.Communication skills
6.Computer literacy
7.Decision-making skills
8.A good personality
9.General knowledge
10.Knowledge of foreign language